It is widely accepted that the enlistment of females into the RAN began when the Women's Royal Australian Naval Service (WRANS) was established with 14 females in 1942.
These women were trained by Florence McKenzie as wireless telegraphists.
The Royal Australian Navy enrolled the first 14 girls in April 1941 at HMAS Harman Wireless Telegraphy station.
Later on 1 October 1942 they were sworn into the Navy as enlisted personnel with enlisted status.
This date is regarded as the formal foundation date for the organisation and was widely believed to be the date of the first females enlisted in the Navy.
However a chance encounter whilst looking through the Tasmanian Museum in Hobart has revealed that these 14 ladies were "gazumped" by a six year old girl some 21 years earlier.
It just goes to show that although "rules and regulations" are in place they can be bent to suit a purpose when necessity deems it so. Interesting to note on young Nancy's certificate of enlistment is her official number being listed as "000001"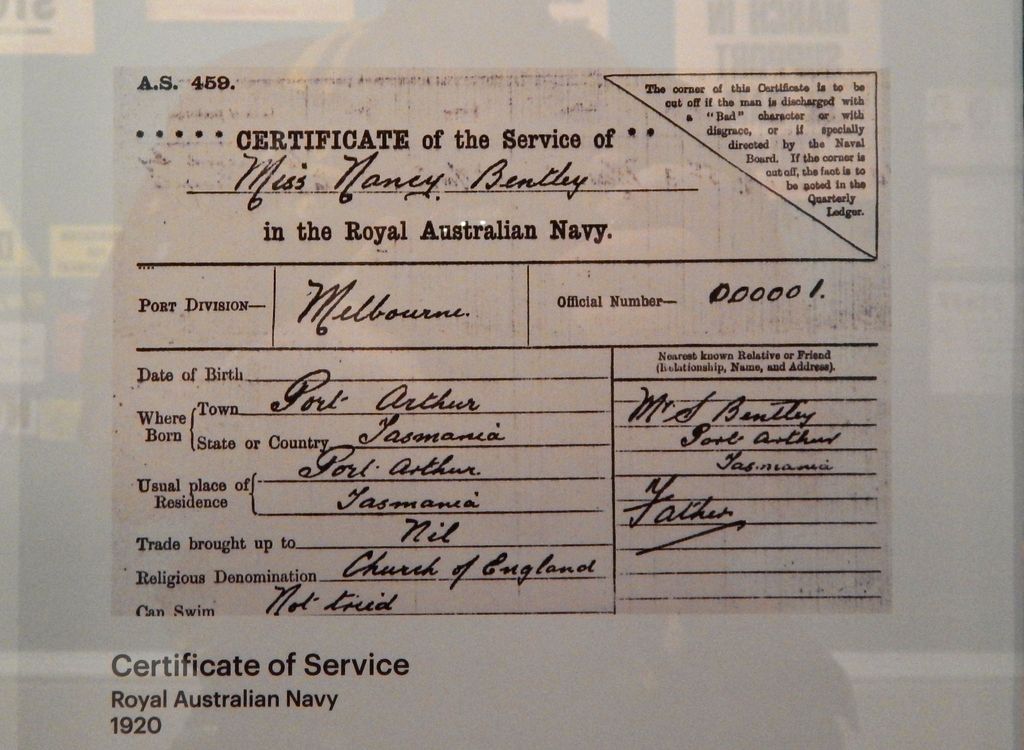 So her "Naval Career" lasted all of 8 days, but she can rest assured that she was the first.